About Us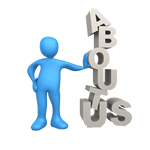 LEO International Packers & Movers are one of the leading organisations in India that provide reliable and timely services in the field of packing and moving. Over the many years we have built up a reputation that has inspired our customers to come back to us time and again. We have new customers almost every day and we make all efforts to ensure that more and more people know about us.

Being a famous packers and movers, our services in packing and moving goods is outstanding. We adhere to international standards while packing and relocating your goods- both in India and abroad. Our clients include not just individuals but also numerous corporates. We, at LEO International Packers & Moversalso provide hassle-free transport of your car without causing any damage. We, infact specialise in car caring.

LEO International Packers & Moversalso offers professional packing and professional moving services for your house and offices requirements throughout India with offices & associates in New Delhi, Chandigarh, Jaipur, Banglore, Mumbai, Chennai, Kolkata, Hyderabad, Rewari etc.

Our Backbone

We own a swift of trailers, containers, car-carrier trucks and canters to ensure timely and safe delivery of your valuable household goods, office equipment and also your vehicles. Apart from packing and moving services, we also provide containers, storage and insurance of your goods, while in transit.

We have a well-developed network of offices throughout India. We have our branch offices in Gurgoan, Hyderabad, Bombay, Banglore, Barora (VAPI), Jaipur, Chandigarh, Narnaul, Rewari.

Whether you are moving a short distance or across the nation, proper packing and loading is your best insurance against damage.